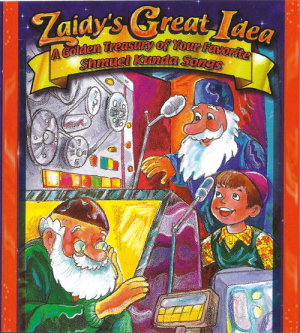 Zaidy's Great Idea, download
Digital Download
What happens when zaidy has a great Idea?
 A golden treasury of your favorite Shmuel Kunda songs?
Yes that's it. One CD with all your favorites.
After so many popular stories like "When Zaidy was young" and "The Magical Yarmulka" this CD is the collection you must have so you can always replay those favorite songs.
And as the saying goes: "Once a favorite, always a favorite!"
Cover illustration and All writing scripts and narration by Shmuel Kunda